NEBOSH National Certificate in Construction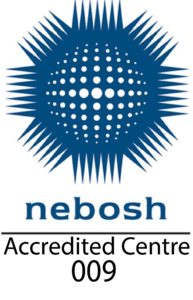 This qualification is likely to prove useful for those concerned with the management of buildings who may need to ensure that contractors are working safely. The qualification is also appropriate for supervisors and managers working in other industries such as utilities, and even broadcasting, where temporary workplaces are a feature of their activities
The programme covers: the main legal requirements relating to health and safety in UK construction work, identification and control of construction workplace hazards, and the practical application of this knowledge. A solid understanding of English is required, both orally and written, to be able to understand the material and sit the examinations.
The written examination (NCC1) completes the two weeks of study and will be held on the final day of the course. Candidates will need to find a suitable site for the practical assessment (NCC2) – a safety inspection of a construction workplace.
The NEBOSH National Certificate in Construction Health and Safety is a ten day endorsement for those who have gained the National General Certificate NGC1 (management element) within the past 5 years.
Prices include all NEBOSH fees and VAT
Block Courses @ Bromsgrove
Price:
£1696.80
Location: Bromsgrove

Course Dates:

| Block | Start Date | End Date |
| --- | --- | --- |
| Week One | 18 November 2019 | 22 November 2019 |
| Week Two | 25 November 2019 | 29 November 2019 |

Places left on this course:

12