NEBOSH National Certificate in Fire Safety & Risk Management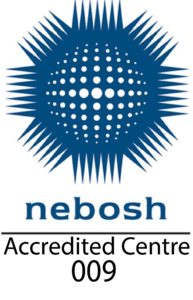 This course is for anyone who needs to ensure their organisation meets its responsibilities under fire safety legislation and will equip them to carry out fire risk assessments of most low to medium risk workplaces and identify the range of fire protective and preventative measures required. Although there are no pre-requisite learning requirements, delegates who have sat the Fire Risk Assessment course previously have achieved better results. A solid understanding of English is required, both orally and written, to be able to understand the material and sit the examinations.
The NEBOSH Certificate in Fire Safety and Risk Management is a five day endorsement for those who have gained the NEBOSH National General Certificate NGC1 (management element) within the past 5 years.
The examination (FC1) completes the week of study. A practical test (FC2) needs to be conducted in the candidates own workplace shortly after sitting the examination.
Prices include NEBOSH fees and VAT
Price:
£982.80
Location: Southam
Course Date: 23 September 2019 - 27 September 2019
Places left on this course:

12