Welcome to KeyOstas
Practical, engaging and motivating Health and Safety Training and Environmental Training at strategic, technical and operational levels.
NEBOSH, IOSH, IEMA, CITB, SPA, CCNSG and ITSSAR accredited programmes sit alongside the wide range of short KeyOstas courses covering topical and current Health and Safety and Environmental issues. Our Public Courses are delivered at KeyOstas training centres located at The Mount School, The Court and Perfecta Works in the West Midlands, whilst internal-company courses are available to be delivered at your premises throughout the UK and around the World. KeyOstas training professionals can also work with you to develop tailored courses for your specific business needs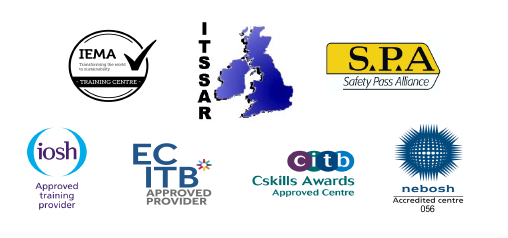 Course Availability
These courses have only a few places left. Book soon.
@ Bromsgrove
Starting 2019-06-06
£210.00
Only 4 place left
Book Now
@ Bromsgrove
Starting 2019-06-21
£197.40
Only 4 place left
Book Now
@ Bromsgrove
Starting 2019-06-03
£1752.00
Only 2 place left
Book Now

Three Day Block IOSH Managing Safely course being held in London 11th – 13th June 2019. Contact our Sales Team on 01926 813356 or email enquiries@keyostas.co.uk for further details.
Latest News
Company and Director fined after ignoring HSE

23rd May 2019

This content is restricted to site members. If you are an existing user, please log in. New users may register below.Existing Users Log InUsername or EmailPassword Remember Me New User RegistrationChoose a Username*First Name*Last Name*Address 1*Address 2City*State*Zip*Country*Day Phone*Email**Required field

Read More

Our next NEBOSH Certificate Course is starting on Monday 3rd June at our Bromsgrove location.  Contact our Sales Team on 01926 813356 or email enquiries@keyostas.co.uk
Glossary of terms used in the discipline of Occupational Health and Safety [Kindle Edition]
Product Description
The discipline of Occupational Health and Safety is one of a very few which does not have a recognised and accredited vocabulary. It does however have a professional status, which possesses a vast body of technical knowledge taught by Universities and training organisations throughout the UK
To many students embarking upon a career in occupational health and safety it means learning not one but several new languages. The language of the Lawyer, the Engineer, the Medical Practitioner, the Psychologist and the Occupational Hygienist are all part of the Safety Practitioner's repertoire
This glossary seeks to define and formalise a wide range of terms in one volume, which will provide a quick and easy reference for those engaged in the profession.
The book contains definitions of almost all of the key words and concepts used in the NEBOSH* Diploma syllabus guide. It will prove a valuable resource for the student of occupational health and safety at any level, but will be equally at home in the reference library of any Manager who has to communicate with Safety Practitioners in their own language
This book is a must for all students of occupational health & safety!
Get your copy for £6.59 from here

Contact Us
Don't hesitate to get in Contact