KeyOstas Health and Safety Training
Practical Health and Safety Training and Environmental Training since 1984 
NEBOSH, IOSH, IEMA, CITB, SPA, CCNSG and ITSSAR accredited training programmes
We also offer a comprehensive range of short KeyOstas courses covering Health and Safety training and Environmental subjects. Our Public Training Courses are held at our own dedicated training centres located in the West Midlands
We can deliver training courses at your business premises across the UK and around the World, and our training professionals will work closely with you to develop training courses suited to your specific needs
Recent Client Feedback
We at BookMyCourse Ltd have had the pleasure of working with KeyOstas for several years now. Their staff are friendly and knowledgeable and we would like to personally thank Sam for all of her help over the years. We regularly book with KeyOstas and would not hesitate in recommending their services.
The staff at Keyostas especially Sam and Vicky  are very  supportive and friendly. I wouldn't hesitate to recommend Keyostas. The team will support from start to end, from application stage for you to achieving your objectives. Thank you  Keyostas
I would like to thank you for all your hard work and input on GC2 of the Nebosh course.You gave me the tools and understanding to be able to answer all the questions on both papers, I could not have added any more to the questions asked.Can you thank all of the staff for me.
Alan
The Fire Service College
I just wanted to say thank you for delivering the NEBOSH course so well and effectively, I found it very educational, dispelled a few myths and taught me things I didn't even think I had to know !!I think I speak for all of the group where we found the exam a little more bearable than we all thought it would be, but without the correct preparation and guidance, I am sure it would have been more difficult, time will tell whether or not we interpreted the questions correctly in true NEBOSH style, but we all went away relatively comfortable.I would have no trouble recommending NEBOSH through Keyostas in the future and may have another Victim (Volunteer to send) , this could be subject to change depending if I pass or not!
I would like to pass on our thanks for the tuition that 'Peter' provided regarding the working at height awareness training. I have received numerous positive comments regarding the content and positive and  professional delivery. The delegates on the courses varied from operatives, contractors to management who all gave the same feedback.
'This was the best course I have attended since being with Highways England'.
Just a quick note to say thank you for all the hard work and support you and the team put in during my National Diploma course with Keyostas over the last couple of years. Throughout all of the modules, the instruction, tutoring quality and professionalism has been second to none. There was support both during and in between modules which made the learning journey for me far more manageable but none the less it was a comprehensive, detailed and challenging diploma course. Which in turn, made my graduation day earlier this week at Warwick University, all the more enjoyable and satisfying.Please pass my comments on to your team of tutors and all of your office staff, all their efforts are very much appreciated.
The Health and Safety Executive (HSE) has published its provisional report outlining work related fatalities for 2018/19
The report can be read by clicking the HSE logo below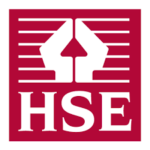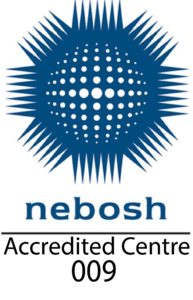 The next NEBOSH National General Certificate training course starts on Monday 9th September at our Southam training centre
This popular course is aimed at those who have responsibilities for health and safety and who now require an accredited measure of capability in this field. Delegates successfully completing this programme who can demonstrate at least 5 years in a health and safety role will be eligible to apply for Tech IOSH membership of the Institution of Occupational Safety and Health (IOSH), the Chartered body and leading membership organisation for safety and health professionals, at the end of the course    
Contact our Sales Team on 01926 813356 or email us at enquiries@keyostas.co.uk
Latest Health and Safety News
City of London strengthens wind tunnel planning guidance

23rd August 2019

This content is restricted to site members. If you are an existing user, please log in. New users may register below.Existing Users Log InUsername or EmailPassword Remember Me New User RegistrationChoose a Username*First Name*Last Name*Address 1*Address 2City*State*Zip*Country*Day Phone*Email**Required field

Read More
Course Availability
These courses have only a few places left. Book soon.
@ Southam
Starting 2019-09-09
£210.00
Only 3 place left
Book Now
@ Bromsgrove
Starting 2019-10-07
£738.00
Only 4 place left
Book Now

Contact Us
Our highly trained specialist advisers are standing by ready to discuss your needs and requirements. When you call or email KeyOstas you will be in direct contact with one of our Southam-based team members who will be able to address any and all of your queries. Please Get in Contact