KeyOstas History
The KeyOstas History began when the business was founded in 1984 by Raymond Gibbs
Originally from Sheffield and having served his time in the steel industry, Ray's Health and Safety remit dates back to 1969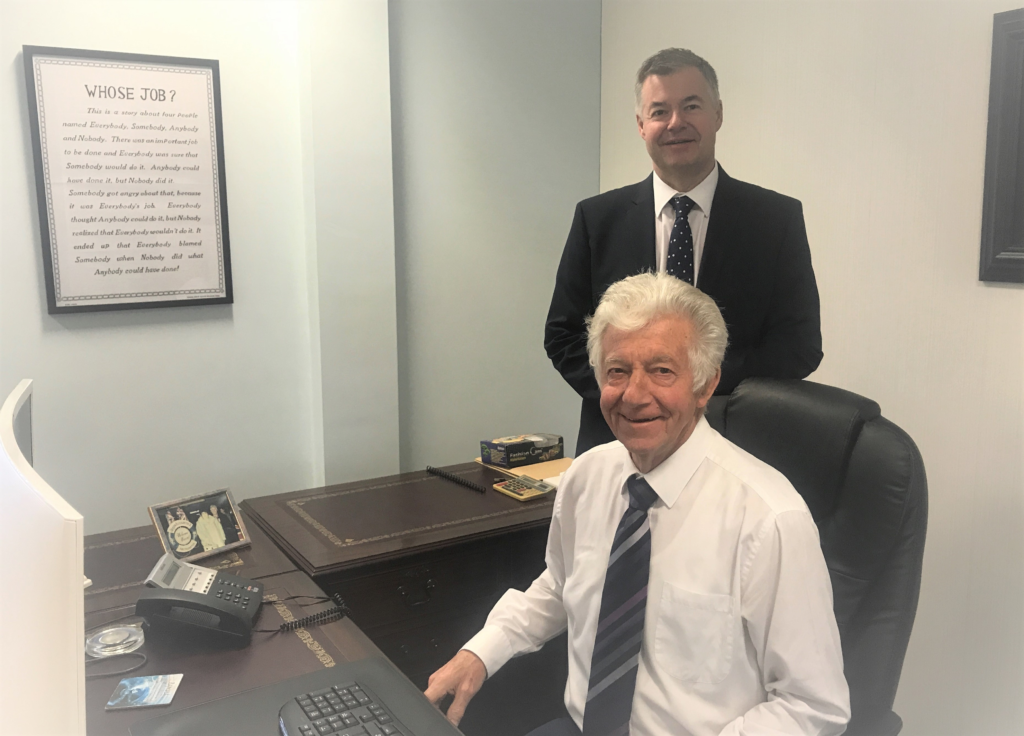 Having relocated to the Midlands, Ray was working within the Engineering Employers Federation in Leamington Spa and in 1976 began delivering structured training programmes for the EEF. He then struck out on his own in 1984 as Ace Safety Services
The business initially operated from Ray's home selling safety equipment alongside training services. Ray, his wife Sheila and son Craig were all involved from the outset. Then, it wasn't long before the business took its first premises on the High Street in Southam, Warwickshire
Ace Safety Services continued to sell safety equipment, but in 1988 the name OSTAS (Occupational Safety Training and Advisory Services) was identified as a more suitable brand to carry forward the training side of the operation. Before long the business had outgrown the High Street premises and moved to a new facility on Southam's Industrial Park. The new home was in a building with office facilities and several dedicated training rooms
During the early 1990s OSTAS experienced a period of organic expansion, taking advantage of the first tranche of 1992 EU directives. These are often referred-to as the '6-Pack', and allowed for the acquisition of Training and Safety Services 'TASS' – a Birmingham-based Forklift training and operator services business. TASS had national coverage from their Tyseley headquarters and a strong relationship with the Ford Motor Company.
There followed a period of growth and consolidation until 2008 when OSTAS again relocated to larger premises at The Court in Southam. This remains the business's headquarters today
In 2011 there was a milestone in the KeyOstas history when OSTAS merged with a Bromsgrove based training business called The Key Consultancy. This brought together two similarly sized occupational training operations under the KeyOstas banner. Formed in 1989, The Key Consultancy had a remarkably similar profile and heritage to OSTAS with the two founders of the business also having emerged from EEF in Leamington Spa – albeit five years after Ray had made his move
Since opening its doors in 1984 KeyOstas has provided training for many thousands of Employees, Managers and Directors of businesses large and small and across the length and breadth of the United Kingdom. Ray Gibbs remains very active in the business as a Director and major shareholder. Meanwhile, Craig Gibbs is hands-on with training for a number of long-standing clients and in the day-to-day running of the business in his capacity as Managing Director and shareholder
About KeyOstas Today
KeyOstas has been providing health and safety training at our venues in Southam, Bromsgrove and Birmingham since 1984. Environmental services were added to the portfolio in 2002. Our homes at The Court, The Mount School and Perfecta Works are in central England at the heart of the West Midlands motorway network and provide a convenient location for our public courses
Almost 80% of KeyOstas training is done on-site for clients throughout the UK. Our In-company training courses can be tailored to meet the specific needs of a client and the industry in which they operate. Through consultation KeyOstas ensure that your staff receive the appropriate training for them and for your business every time
Why 'KeyOstas'?
Our Mission: To become the first point of inquiry for all our clients' training and consultancy needs by embedding superior quality and exceptional performance within all of the products and services we offer
Why choose KeyOstas?
KeyOstas are renowned for a personal approach to training and our attention to client needs. Our consultants and our in-house service teams go the extra mile to make your training experience one to remember