CDM Workshop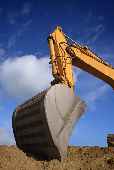 At the end of the CDM Workshop delegates should be able to:
State legal obligations required by Construction Design Management Regulations 2015
Identify the requirements of the regulations if a notifiable project
State the responsibilities, roles and functions of each of the duty holders in CDM
Identify the main contents of health and safety information packs
Identify the main contents of the construction phase plan
Identify the main contents of a health and safety file
The CDM Workshop will encourage discussion on the roles of the parties within the regulations and the development and content of the documentation required. This will be through the application of case studies and syndicate activity
Ensuring that working conditions are healthy and safe before work begins, and confirming that the proposed work is not going to put others at risk requires careful planning and clear organisation. This approach applies regardless of the size of the site and project
This occupational safety training course provides delegates with an understanding of the new Construction, Design and Management Regulations 2015. It offers clear guidance on planning and designing for health and safety within construction projects and the roles and responsibilities encompassed within the CDM Regulations
Delegates can further their knowledge and qualifications by attending the NEBOSH National Certificate in Construction Health and Safety.
Prices shown exclude VAT
Price: £180.00