The HSE is making initial enquiries into the "controlled explosion" that tore the walls off the 007 Stage at Pinewood Studios, during the production of Bond 25 on Tuesday, 4 June.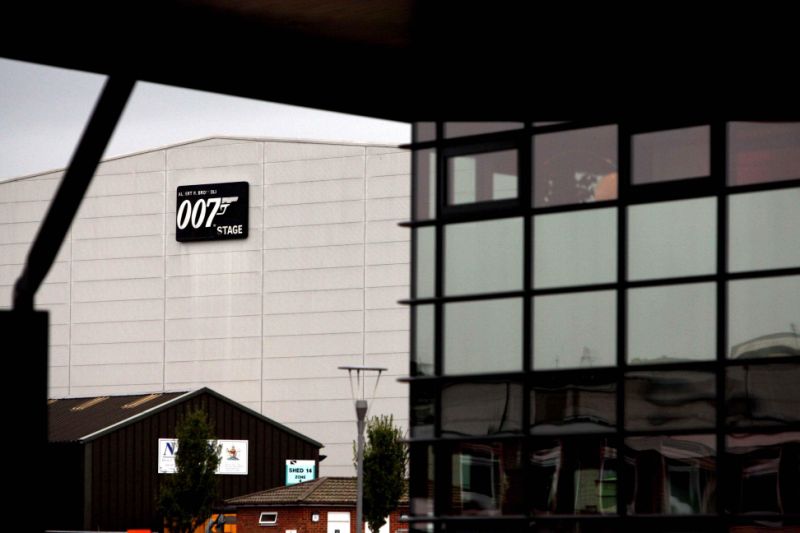 One crew member also sustained a minor injury in the incident that's left the iconic soundstage exposed to the elements.
The HSE, an independent body whose mission is "to prevent work-related death, injury and ill health", tells Yahoo: "HSE is aware of the incident and making initial enquiries."
These enquiries are likely to see if the incident falls under their jurisdiction. Part of the HSE's mission is to "hold employers to account for their failures and get answers for victims and make workplaces safer."R
Event Horizon, the special effects company responsible for pyrotechnics on Daniel Craig's four previous Bond films, was unwilling to talk to Yahoo about the "controlled explosion", offering a simple "no comment".
A special effects expert we spoke to said: "It sounds like something quite bad has happened and there is some structural damage."
However, Bond expert Mark O'Connell – author of Catching Bullets: Memoirs of a Bond Fan – who visited Pinewood Studios last week, says the production will have taken every precaution to avoid this "unfortunate accident".
"For good or bad the complexities of mounting big franchise films is ever precarious," O'Connell tells Yahoo.
"More time and effort is spent on not letting accidents happen than shooting them, but sometimes they do. I was at Pinewood Studios last week and The 007 Stage is surrounded (as it always is) with firetrucks, safety units, medical teams and tight security.
"There are no headlines in the precautions always taken when shooting a Bond film – only the unfortunate accidents."
According to reports, fire crews were called to the Buckinghamshire film studio yesterday after "a pre-arranged fireball rehearsal went wrong", leaving some crew members requiring first aid assistance.
EON Productions, the company that makes the Bond films, quickly responded putting out an official statement that explained "damage was caused to the exterior of the 007 Stage. There were no injuries on set, however one crew member outside the stage has sustained a minor injury."