We very much hope that all of our clients and training delegates are in good health and dealing with the unprecedented situation that Covid-19 has forced upon us all.
Like the vast majority of you, we too have had to adapt to a new way of working during this very difficult period whilst preparing for the end of the restrictions. Maintaining a motivated and well-prepared workforce, many of whom are furloughed, is in itself a significant challenge, but will be critical to getting industry back on its feet, and quickly, once this is all over.
Last week the UK Government made a very helpful turnaround by allowing employers to offer training to furloughed staff. In fact more than this they have made an explicit recommendation that employers should encourage staff to undertake training.
See Government statement below: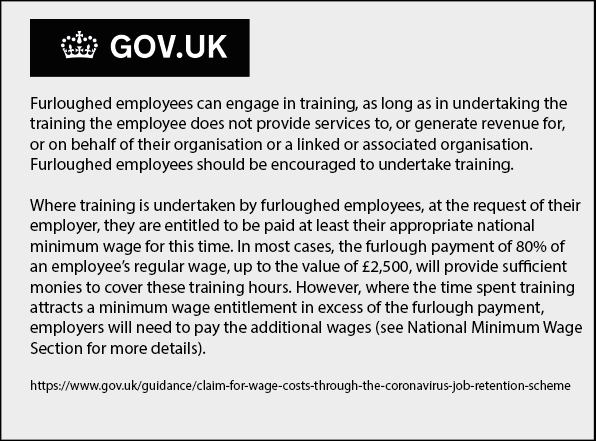 Although the face-to-face classroom training that KeyOstas has built its reputation on over almost 4 decades is currently paused, we have continued to deliver 'live' training to delegates based at home via our Virtual Classroom.
With the government having now eased the restriction surrounding furloughed workers, allowing them to train whithout any impact upon the furlough payment, we will be increasing the number and the range of virtual courses we make available.
If you would like to take advantage of the opportunity to re-engage with your team by completing some valuable Health and Safety and Environmental training, please call or email us at your earliest convenience.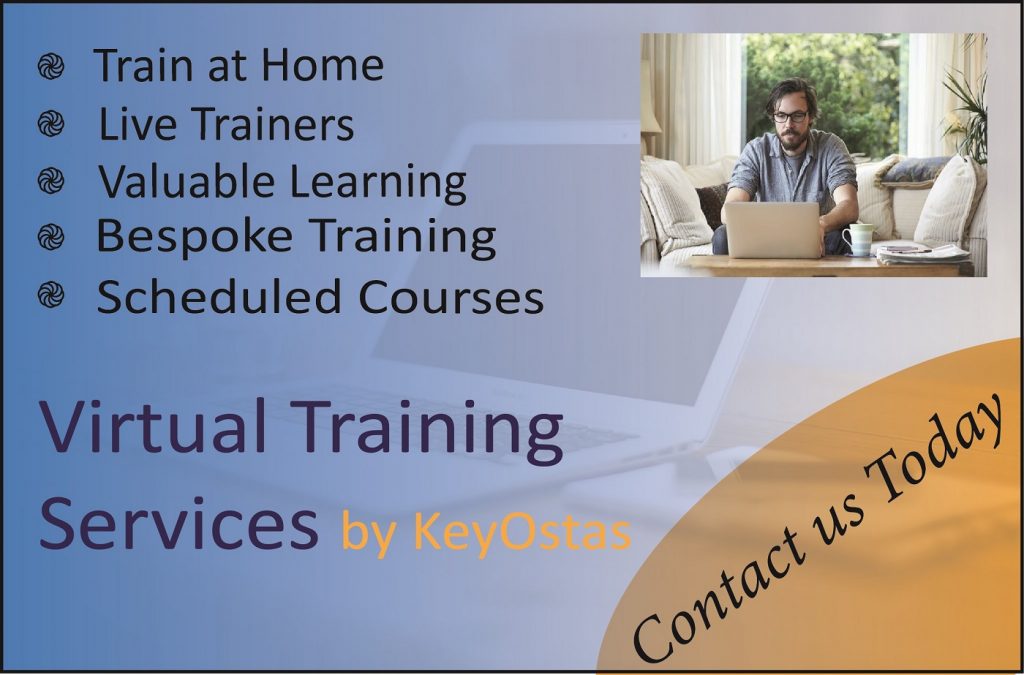 We want to send everyone our very best wishes and to let you know that we are here to discuss any health and safety issues and training requirements you may have.
The KeyOstas Team