The government has announced £200 million of funding to replace cladding on about 170 privately owned high-rise buildings.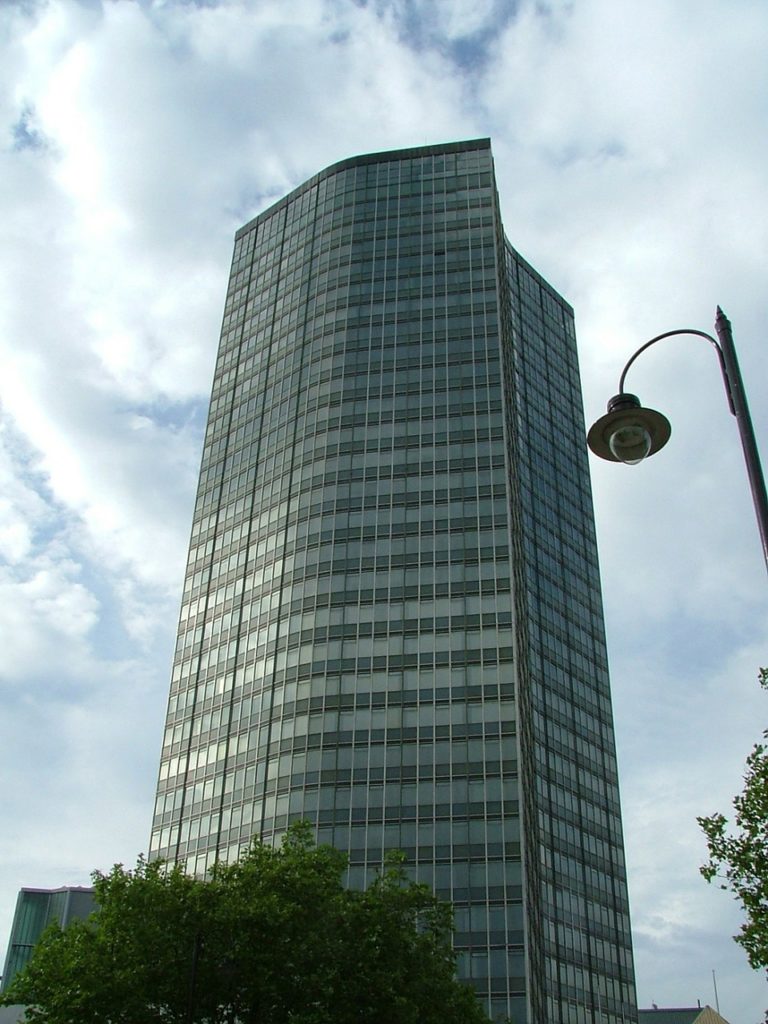 The government has announced £200 million of funding to replace cladding on about 170 privately owned high-rise buildings, saying that it has "stepped in to speed up vital cladding replacement by fully funding the work, eliminating excuses used by some building owners and protecting leaseholders from the costs".
It's the latest activity following the fire in Grenfell Tower two years ago this month, which claimed 72 lives and threw the safety of high-rises all over England into sharp focus.
The funding will be made available to remove and replace unsafe aluminium composite material (ACM) cladding. The step has been taken after private building owners failed to take action and tried to offload costs on to leaseholders.
Action on building safety
Prime Minister Theresa May said: "It is of paramount importance that everybody is able to feel and be safe in their homes. That's why we asked building owners in the private sector to take action and make sure appropriate safety measures were in place. And we've seen a number of private building owners doing the right thing and taking responsibility, but unfortunately too many are continuing to pass on the costs of removal and replacement to leaseholders."
Following the Grenfell fire, the government established a comprehensive building safety programme that included an independent review of fire safety and building regulations.
Communities secretary James Brokenshire said: "Although temporary measures are in place to ensure people living in these buildings are safe, too many owners are treating this as a permanent fix. Others are trying to pass on the costs to residents by threatening them with bills running to thousands of pounds.
"While some building owners have been swift to act, and I thank them for doing the right thing, I am now calling time on the delay tactics of others. If these reckless building owners won't act, the government will."
The latest figures show that work is yet to start on removing and replacing ACM cladding at 166 private buildings, compared with just 23 in the social sector.
Building owners will have three months to access the new fund. The government said it "will look carefully at those who fail to remediate and consider what further action can be taken".
Response to the announcement
Polly Neate, chief executive of Shelter, said: "It is a source of deep concern that nearly two years after the devastating Grenfell fire this dangerous cladding is still on buildings.
"It is vital that it is removed as quickly as possible. The first priority of any government must be to protect its citizens."
Lord Porter, chairman of the Local Government Association, said: "This announcement will come as an enormous relief to leaseholders who are in no way to blame for the dangerous cladding on their homes.
"Since the LGA first raised their plight in 2017, we have been working with the Ministry of Housing, Communities and Local Government [MHCLG] to ensure the Treasury provided the necessary funding, and it is great that we have been listened to.
"Reputable developers have done the right thing and paid for buildings to be fixed, but it would be wrong if the taxpayer had to pay the bills of those developers and contractors who are responsible for this crisis.
"It is right, therefore, that while the government has committed to cover the cost temporarily, it has also said it will do everything in its power to ensure those responsible for the installation of unsafe cladding and insulation on their buildings, or indeed their insurers, eventually pay the full cost for its removal and replacement."
The fund will be available for private high-rise residential buildings (those containing homes). The government is already fully funding the replacement of unsafe ACM cladding on social sector properties. Dame Judith Hackitt made the recommendation in her review of building regulations and fire safety.
Government's measures 'do not go far enough'
But others say the announcement did not go far enough – and even detracted from other vital issues such as lighting.
Emergency lighting company Tamlite said the emergency building regulations, which are almost 50 years old, also require
"a major overhaul". In a statement responding to the government's declaration, it says: "By way of an example, escape levels were based on the technical capabilities of luminaires developed in the 1970s: therefore, these regulations need to be updated and change is required across all aspects of fire safety."
The company points out that it is "important that we make clear we welcome the further £200 million bill to replace Grenfell Tower-type cladding (in private high-rise blocks)" but that it was also "very concerned that the focus has been driven by the media spotlight on cladding – as such, we feel there has been insufficient attention on the need to address all aspects of fire safety including auto fire detection, emergency and escape lighting".
In conclusion, it adds that it wants to see "significant fines, penalties – and in the most extreme cases prison sentences – for landlords of high-rise and larger-scale buildings where safety standards are not met".
"We regularly see examples in the media of 'private' landlords being fined and facing prison sentences (often these individuals own/operate small apartments and buildings). All in all, more must be done to deter any organisation or individual who fails to protect the lives of those living in its building."
A report leaked to Inside Housing magazine by a consultant from one of the groups working on Hackitt's post-Grenfell suggestions also states that the recommendations do not go far enough.
Ryan Dempsey, an electrical safety expert brought in to advise the working group on the competence of people installing fire protection systems, told Inside Housing he thought the changes that were being discussed were too limited and that participants "were trying to market the existing process", not improve it. 
FACILITATE: 03.05.19