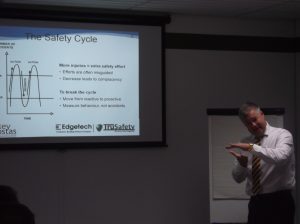 On Friday 5th January 2018 Edgetech held their first Safety Day at their Coventry facility, working with their health and safety advisors, KeyOstas.
Michael Baker, Training and Advisory Manager at KeyOstas, explained 'Initially discussions were held with Edgetech's Operations Manager, Jason Blundred, to provide a short briefing session on Behavioural Safety, this developed into an idea to have a full day covering a total of 8 topics for the entire workforce to attend'.
Edgetech's health and safety committee were involved to help decide on the subject matter to be covered on the day. KeyOstas provided 4 tutors to deliver each of the activities, and the workforce were divided into 4 groups rotating through each activity during the day'.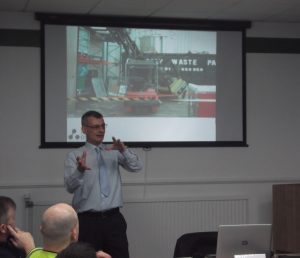 Activity 1 consisted of emergency procedures including incident reporting and investigation, Fork Lift Truck safety for drivers and pedestrians, and fire awareness including an evacuation drill.
Activity 2 was the original Behavioural Safety briefing which included the safety cycle, safety culture and human factors.
Activity 3 contained awareness sessions on manual handling, occupational health – focussing on specific site issues and PPE – the provision, use and defect reporting.
Activity 4 involved hazard awareness, perception of risk and the value of control measures. A hazard spotting exercise ended this session.
Each activity was designed to be interactive, with exercises, practical elements and group discussions. Specifically designed to be short awareness sessions, each of the four activities were scheduled to run for 90 minutes in four different locations within the facility, and each was followed by a break of either 15 minutes for tea / coffee or 30 minutes at midday for lunch, which was provided by Edgetech.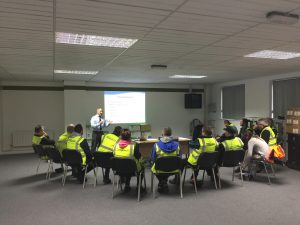 Jason Blundred, Operations Manager at Edgetech said :
"Thank you to the KeyOstas team for assisting us with our recent company-wide Safety Day. The day was well organised, material relevant and the session leaders had a professional but approachable and engaging presentation style which meant that all our staff remained attentive throughout. We had a few business specific requirements and areas we wanted to cover, and these were accommodated and presented effectively too. Feedback from staff following the event has been extremely positive. We would definitely recommend KeyOstas on-site safety training and look forward to working with them again in our business."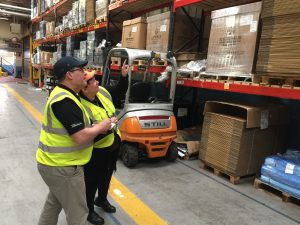 Each attending staff member received a bound handout covering the material delivered on the day and a certification of attendance.
By working with Edgetech over a period of time, KeyOstas were able to develop and deliver a bespoke safety day that incorporated the clients policies and procedures. By doing so Keyostas were able to provide a solution that added value and relevance to the client, covering it's complete business requirements in health and safety.  As a result this also enabled a larger return on investment by the breadth of subject areas covered.
If you feel that your company may benefit from the above or a bespoke solution please feel free to contact me at anytime.
Devon Glithero – Sales Manager
E:Devon.glithero@keyostas.co.uk
T:01926 813356/ 07714753362