Brexit must build, not erode, the UK's world-leading safety and health system, the Institution of Occupational Safety and Health (IOSH), the global Chartered body for safety and health professionals, has urged today.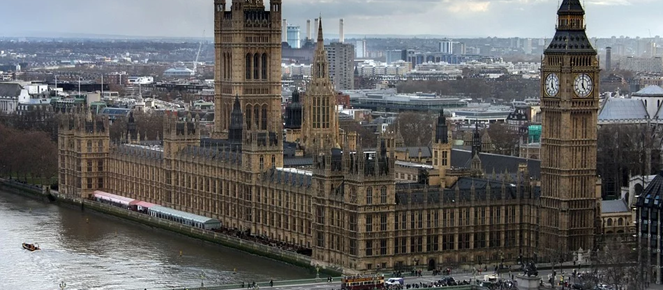 A transition period until 31 December 2020 will follow the UK's departure from the European Union at 11.00pm today, with trade and other negotiations taking place in the coming months and years.
The EU (Withdrawal) Act 2018 transfers EU-derived laws into UK law, meaning workers continue to have the same workplace protections. The Health and Safety (Amendment) (EU Exit) Regulations 2018 come into force today (Brexit-day), to ensure existing protections and regulatory frameworks and The EU (Withdrawal Agreement) Act 2020 gives effect to the transition period.
Richard Jones, IOSH Head of Policy and Regulatory Engagement said: "During this transition period, there should be minimal effect on occupational safety and health law, given the UK Government's commitment to maintain and enhance workers' rights and that the UK's risk-based system is both fit for purpose and well-respected worldwide.
"However, we must ensure that any government plans regarding future alignment build on, and don't erode, OSH standards and that employers safely manage any Brexit-related uncertainty and change for their workers.
"IOSH believes that effective regulation and risk management, socially responsible business practices and well-applied international standards can all help support good OSH performance, protecting lives and livelihoods."
The protection and improvement of occupational safety and health is vital as the UK leaves the EU, for a multitude of positive reasons:
The UK's risk-based system is effective, respected and marketable worldwide
A compelling economic case complements the strong legal and moral ones
OSH law is well-embedded into UK business, which calls for no disruption
Improving OSH policy and practice in line with evidence helps everyone
Leaders can secure stability and benefit from successful corporate systems
Sound regulation helps the UK to be a great country to do business with
It fully supports the UK's domestic and international policy agendas
It helps the UK meet its UN Sustainable Development Goal targets
Last month IOSH called on the government to "get health and safety done" by providing assurance on health and safety for the 2020s; maintaining its focus on eradicating human trafficking and modern slavery; and delivering upon its sustainability commitment by ensuring safety and health is at the heart of its proposed 'infrastructure revolution' and creation of two million new, high-quality jobs in clean growth.
IOSH