Housing secretary Robert Jenrick has officially announced plans to create a regulatory body as a part of a package of building safety measures.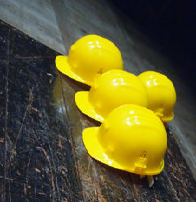 The new body, to be a part of the Health and Safety Executive (HSE), will give "effective oversight of the design, construction and occupation of high-risk buildings".
Speaking in the House of Commons, Jenrick also said that from February he would start to name building owners who have not started remediation works to remove unsafe aluminium composite material (ACM) cladding from their buildings.

He confirmed that the government would consult on extending the ban on combustible materials to buildings below 18 metres and seek views on how risks are assessed within existing buildings to inform future policy.

This package comes in the wake of the prime minister's letter to the chairman of the Grenfell Tower Public Inquiry, Sir Martin Moore-Bick, updating him on the government's response to phase 1.

The Fire Protection Association's managing director Jonathan O'Neill said the body "wholeheartedly welcome[d] any strengthening of building regulations" but said he was "concerned about the creation of a two-stream approach with the so-called 'Hackitt Buildings' being under a different regime than that which covers the majority of other buildings, including those where the majority of deaths and injuries actually occur".

O'Neill added: "We are similarly supportive of a review of the height restrictions for combustible materials on buildings, but remain firmly of the view that combustible materials should be banned on all high-risk buildings, regardless of their height." 

Main measures announced:

1 Building Safety Regulator
The Health and Safety Executive (HSE) will begin to establish the new regulator in shadow form immediately, ahead of it being fully established following legislation. It will raise building safety and performance standards, including overseeing a new, more stringent regime for higher-risk buildings.
2 Advice on building safety for multistorey, multi-occupied buildings
A call for evidence will also be published, seeking views on the assessment of risks within existing buildings. This important step will help to gather ideas and lead to research that will provide a firm evidence base to guide decisions for both existing buildings and future regulatory regimes.
3 Fire doors
The government welcomes the commitment by the Association of Composite Door Manufacturers to work with building owners to remediate their doors that failed tests. It will continue to monitor the situation closely to ensure that this commitment is followed through.

4 Remediation of buildings with ACM cladding
To speed up remediation, a construction expert will be appointed to review remediation timescales and identify what can be done to improve pace in the private sector. Financial support will be offered to those who may not be able to afford new cladding.
5 Combustible cladding ban
The government has also launched a consultation into the current combustible cladding ban, including proposals to lower the 18-metre height threshold to at least 11 metres.
6 Sprinklers
The government has proposed lowering the height threshold for sprinkler requirements in new buildings and will set out detailed proposals on how it will deliver the technical review of fire guidance in February.
7 Fire safety bill
The government has also set out further details of the forthcoming fire safety bill being introduced to Parliament, which will set out in more detail its response to the public inquiry phase 1 recommendations.
FACILITATE