The government has launched a consultation on building safety reform following the Hackitt Review, published in response to the Grenfell Tower fire of 2017.
Taking forward all of Dame Judith Hackitt's recommendations and "going further", the Ministry of Housing, Communities and Local Government (MHCLG) said it would consult on establishing "duty holders" who will be responsible for the safety of building occupants and ensuring that Building Regulations are followed.
They will also be expected to keep vital safety information electronically on how the building was designed and built and is managed, "for the entire life of a building".
Her review also called for a culture change in the industry, "underpinned by changing how homes are designed, built, maintained and managed in the future," MHCLG added.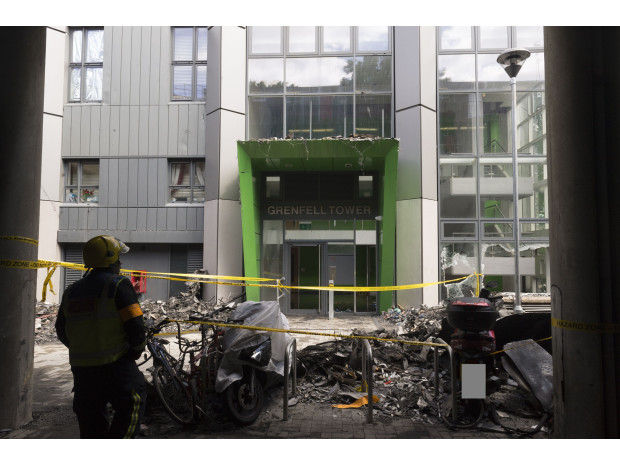 Adrian Dobson, RIBA Executive Director Professional Services, said: "The Grenfell Tower tragedy shocked the world and exposed serious failures. Yet nearly two years on – aside from restrictions on the use of combustible materials – building regulations and associated guidance remain largely unchanged and inconsistent across the UK.
"We welcome this consultation and particularly commend the proposals for tighter regulation of higher risk residential buildings of 18m or more in height (rather than 30m+ which was recommended by the Government's 2018 Independent Review of Building Regulations on Fire Safety) and the establishment of a single building safety regulator.
"However significant reform in building safety requirements is long overdue. We urge the Government to extend these regulations to other high risk buildings such as schools, hospitals, care homes and prisons, and adopt vital recommendations such as increased requirements for the use of sprinklers."
The government has also proposed a new building safety regulator to take enforcement action – including fines or imprisonment – against those responsible for a building who shirk their duties. The building safety regulator will oversee the safety of new and existing buildings, MHCLG explained.
"The intention is that, the regulator and people responsible for a building's safety will be working towards the common goal at the heart of the new regime – the safety of residents," it added.
Alongside the introduction of the building safety regulator, the government wishes to implement clearer standards and guidance, creating a new standards committee for construction products and systems standards to provide impartial advice.
The government said the consultation "proposes a stronger voice for residents of high rise buildings to ensure their concerns are never ignored". This includes better information about residents' buildings "so that they can participate in decisions about safety, as well as clear and quick routes of escalation for their concerns if things do go wrong".
Following the consultation, the government intends to implement the reforms in law.
Building a safer future: proposals for reform of the building safety regulatory systemcloses on July 31.