An electrical engineering firm that failed to identify faulty safety sensors on a garage door only a month before it crushed a woman to death has been sentenced.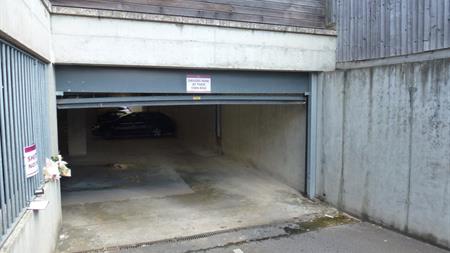 Heidi Chalkley was drawn into the rolling metal shutter at the entrance to the carpark of Ruth Bagnall Court, an apartment complex in Cambridge, on 14 August 2016. 
 In what coroners' officer Pail Garnell previously called an "act of silliness", Chalkley held on to the grille and was lifted off the ground after pressing a clicker to open the door.  Garnell said: "[Chalkley] was meant to drop down but her arms got caught and it has [the shutters] pulled her up into the mechanism where it caused death immediately."  
A Health and Safety Executive (HSE) investigation found that the sensors at the top of the door were incorrectly wired and no longer functioned as the door opened.  B.S. Graves (Electrical) had carried out work on the roller shutter door since 2012, including an inspection only a month before the incident. It did not check the operation of the safety sensors and failed to identify the fault.  
The company pleaded guilty to breaching s 3(1) of the Health and Safety at Work Act. It was fined £25,000 at Peterborough Magistrates' Court and ordered to pay costs of £6,500.  
After the hearing HSE inspector Graeme Warden said the accident "could have been avoided if the company had ensured employees were suitably trained to inspect the doors and the functioning of the safety sensors".