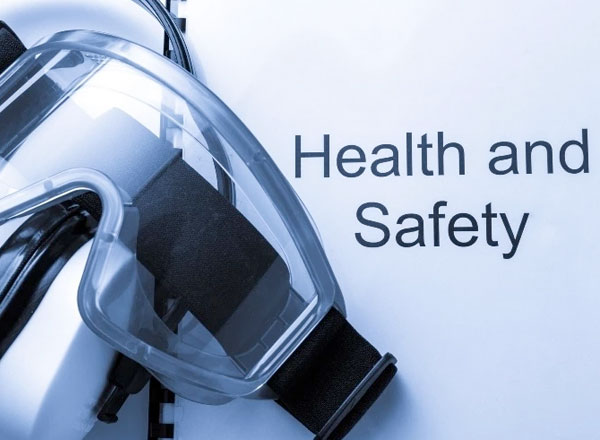 These environments are often referred to as 'hot works', where anything associated with heat, sparks, naked flames, etc are a big part of the workload.
Hot work environments can include welding, glass blowing, and even industrial air arc gauging.
Abiding by Health and Safety at work regulations is vital to keep employees safe within these environments, and below, Active Workwear has provided some hints and tips for operating in these high-profile environments.
Helping to keep your workforce safe
Regularly service and maintained equipment – following a set process for maintaining equipment and making sure that it is not only used correctly but that it is also stored away appropriately, helps to avoid workers being inadvertently put at risk by damaged or faulty tools.
Tidy work areas – keeping workstations and work environments clean and tidy is vital in hot working environments. Spills and debris should be dealt with and cleared away immediately before an accident can occur.
Ensure appropriate training – it is an employer's responsibility to ensure that all employees have the appropriate skills and knowledge to carry out their job to the highest standard and to do so safely. This includes basic Health and Safety training as well as tailored and more specific training relating to the role. It's also assumed that employees will come with prior learning and experience too.
Access to safety equipment – within hot work environments, access to things such as fire extinguishers and first aid kits should come as standard. However, training will also need to be provided on how to use these. Records also need to be kept when accidents do happen as part of your legal requirement as an employer as well as to ensure that supplies can be replenished.
Make sure everyone has the appropriate safety wear – things such as safety boots, goggles, gloves, hi-vis clothing, and more, all depending on the job role and circumstances. The Apache clothing range is extremely popular within hot work environments, offering stylish, innovative, and technical workwear to suit a range of job roles across a variety of sectors. With safety boots, workwear trousers, waterproof jackets, and more available, Apache focus on providing clothing that looks good and helps keep everyone safe. The range is also well researched and tested to a high standard, making it a no-nonsense brand for all trades.
With workwear for even the harshest of hot work environments, make sure to check out the Apache Ranger Safety boot in particular. Full leather and waterproof, it also comes with a padded collar and tongue for extra comfort, as well as steel toe caps and steel mid safe protection. Providing room to breathe, this particular safety boot is versatile and suitable for a wide range of applications.
Carry out regular risk assessments – ensuring that the correct precautions are put in place to protect employees from potential accidents and hazards.
Provide adequate ventilation – ventilation should be provided either by fresh air (open windows) or artificial purified air. Keeping the temperature reasonable is also part, a big part, of H&S regulations.
Provide frequent breaks – a chance to refuel, cool down, and hydrate.
The 1974 Health and Safety at work Act states that a healthy working environment and safe systems must be provided to all employees. The guidelines help businesses set out what must be achieved, not how it should be done.
This is ultimately up to each organisation. Allowing each business to make sensible judgements with regards to their own risk assessments and actions they put in place to avoid hazards.
Hazards Associated with 'Hot Work' Environments
• An uncomfortable thermal setting
• High temperatures causing tiredness, leading to less awareness and dangers (increasing the risk of accidents occurring)
• Reduced efficiency, leading to poor decision making and errors
• Heat Exhaustion
• Heat Stroke
Hot Environments
For all, not an exhaustive list, hot work environments can include kitchen staff, maintenance staff, staff using personal protective equipment, process workers, and many, many more.
Personal protective equipment (PPE) should be provided and specific to all roles within a hot works environment. Protective clothing that helps to protect against chemicals, is fire-resistant, hi-vis, etc.